Protecting the Futures of Families in Florida
Contact Me to Schedule a Free Consultation Today
Family Law & Divorce Attorney in Orlando, Florida
Trustworthy
I genuinely care for the well-being of your family and this case. No matter what problems you are facing, I will seek a solution that we feel best fits your specific needs.
Empathetic
Having dealt with troubles of my own, I know how overwhelming legal challenges can be for a family. You will receive no judgment from me. I will be at your side the entire case.
Personable
I make it a mission to get to know my clients. Your goals become my goals. When we work together, your case will be my sole focus so that we can strive for your justice.
Joseph Baker, Attorney at Law
After earning my law degree from Barry University School of Law, I opened my law firm The Law Office of Joseph Baker in Orlando, Florida. The sole purpose of my practice is to help families and children move forward from life's darkest moments by finding a solution that fits their needs. Whether you are facing a divorce or custody battle, contact me for legal representation.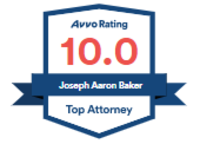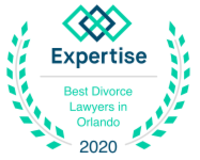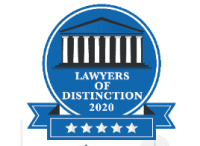 Full-Service Family Law Firm
Dedicated to You
I am proud to offer a diverse set of services pertaining to family law. I truly believe in holistic assistance which is why I want to help you with any and all family law issues that you may be facing. I have extensive experience in handling matters relating to child custody and support, divorce, paternity, adoption, modifications, and more. To explore your options, contact me today in Orlando, Florida to get started.
Learn More About My Services
Hire the Skilled Attorney That Your Family Deserves
---
Protecting your children's future is a big part of why I opened up my own law firm The Law Office of Joseph Baker. A divorce can have a huge effect on children's lives and I want to make sure that your family is presented with options that work for your family as a whole. Child custody and support can have a huge impact on the formation of your children's lives and I strive to find the best outcome possible. I also can help you modify any current agreements that you have with your co-parent. Whatever challenge you are facing, I want to help improve the lives of you and your entire family.
No person should have to endure a legal battle alone. At The Law Office of Joseph Baker, I am passionate about seeing families through life's difficult moments and helping them build a better tomorrow. From divorce to adoption, I am ready to provide my skills to any family that walks through my doors. To start the process, get in contact with me in Orlando, Florida, and schedule a free consultation to go over your family law case. I also represent families that reside in Maitland, Altamonte Springs, and Kissimmee, Florida. For affordable solutions to your family law issue, get started with me today.
REVIEWS
Highly Recommended!
Joseph Baker was my lawyer for my divorce and he helped me out so much and did a wonderful job! I would recommend him to anyone! He's a really nice polite friendly Lawyer! He answered all questions I had and if I was to go through a divorce again I would choose Joseph Baker I want to thank him for all that he did for me and helping me through this divorce!
Professional & Organized
I wanted to thank and review Joseph on my consultation with him. He appeared very professional, knowledgeable, and organized. I have been struggling with a family litigation suit for over 4 years and have met with many attorneys. After my consult, I would have hired him and intend to do so when the time comes.