Joseph Baker
Attorney at Law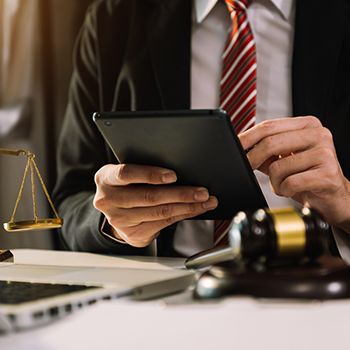 Attorney Joseph Baker is a Florida native who has spent most of his legal career assisting families throughout Central Florida. He has worked extensively in matters involving dissolution of marriage, paternity, custody, child support, contempt, modifications, and domestic violence. He has also negotiated and resolved all areas of contested family law cases through the mediation process, including parenting plans, equitable distribution, alimony, and child support. Attorney Baker is passionate about family law and resolving cases by assisting his clients in the event of contempt, child support modifications, parenting plan issues, and relocation.
​After moving to Orlando, FL, he attended the University of Central Florida where he earned a Bachelor of Science in Psychology. He then earned his Juris Doctorate from Barry University School of Law. While in law school, Attorney Baker served as the Managing Editor of Barry Law Review and was a Certified Legal Intern in the Juvenile Defense Clinic, where he served as a Public Defender for youths in the criminal justice system. Following law school and while beginning his practice, Attorney Baker attended the University of Florida's Masters in Business Administration program.
I genuinely care about your family's well-being and future.
Education
J.D. - Barry University School of Law

M.B.A. - University of Florida

B.S. - University of Central Florida
Bar Admission